(Actually, I've done a lot of dress shopping this year already.)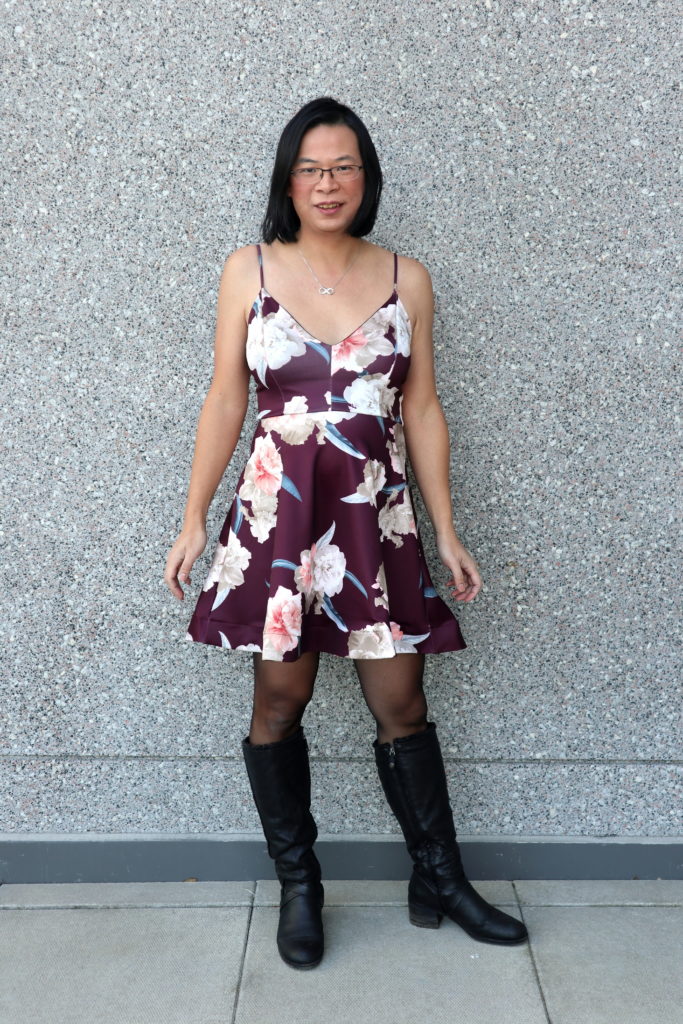 Last week, I decided that while I have bought a lot of dresses and skirts for work, I don't really have anything fancy for dates or parties. At least, I don't have anything that is recent. So on a whim, I drove out to Vaughan Mills—one of the most well-known outlet malls north of Toronto—to do some proper dress shopping. There, I walked the many stores for three hours. (Mind you, I usually don't have the patience to walk anything for more than 30 minutes at a time.) There, I tried out dozens of dresses that are too expensive, and dresses that made me look fat. But generally, they just didn't really fit me all that well.

And then I walked into M Boutique.

And gasped.

On the racks were some of the prettiest dresses that I've seen in awhile. And their prices were surprisingly reasonable. Most of them were cheaper than Le Chateau. I quickly grabbed a few that I liked and headed towards the change room. The staff were super helpful; one of them even brought me another dress that she thought I'd look good in. As expected, most dresses didn't fit me well, and I was particularly disappointed that I couldn't zip up the prettiest dress (it was already a size 12!!) That said, the second prettiest one fit me perfectly. So I bought it.

I thought about the many occasions that I can wear this dress, but with my current work schedule (evens and weekends), it's no surprise that I don't have a social life right now. I figured that if this is what girls would wear to parties on Friday nights, then f*** it, I'm going to wear this to work on a Friday night!

And I did go to work in a party dress, but not before taking a photo of myself on my condo's balcony. It was a cold day so I only took a few.

This post is also available in: Chinese (Traditional)